SeaWorld is an interesting place to visit. They have a lot of animals and several shows that fascinate young and old alike. The Orlando SeaWorld even has a blue water fountain as you enter the park. The two best attractions at this SeaWorld are the pearl divers and the orca show. Beware; if you sit in the slash section you will get wet.
SEAWORLD ORLANDO HOURS

MONDAY
10 AM - 6 PM
TUESDAY
10 AM - 6 PM
WEDNESDAY
10 AM - 6 PM
THURSDAY
10 AM - 6 PM
FRIDAY
10 AM - 6 PM
SATURDAY
9 AM - 7 PM
SUNDAY
9 AM - 7 PM
The hours for the Orlando SeaWorld are Monday through Friday ten in the morning until six at night. Saturday and Sunday are longer at nine in the morning until seven at night.
During the month of February, the San Antonio SeaWorld is closed except for a few days at the end of the month. Hours for those days are ten until eight on the twenty second, ten to five on the twenty third and ten to six on the twenty ninth. It is best to check the website for any other dates: San Antonio Park Hours and Showtimes.
SEAWORLD SAN DIEGO HOURS

MONDAY
10:30 AM - 5 PM
TUESDAY
10:30 AM - 5 PM
WEDNESDAY
10:30 AM - 5 PM
THURSDAY
10:30 AM - 5 PM
FRIDAY
10:30 AM - 5 PM
SATURDAY
10 AM - 6 PM
SUNDAY
11 AM - 7:30 PM
The San Diego SeaWorld is open from ten thirty to five on Monday through Friday, ten to six on Saturday and eleven to seven thirty on Sundays.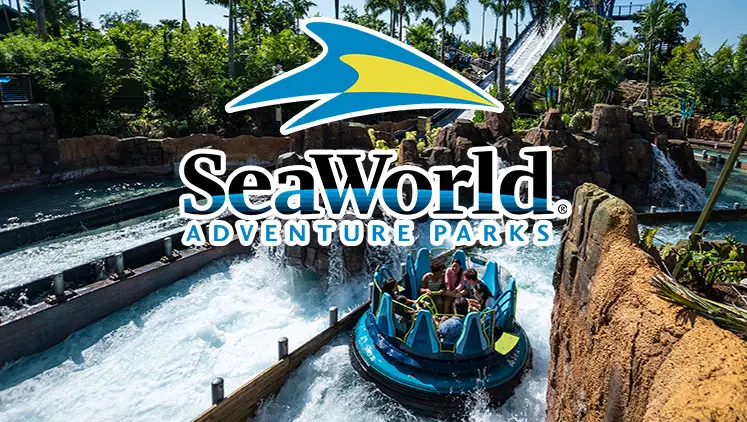 When planning a trip to SeaWorld, it is best to plan to spend all of at least one day. It would be better to spend two days, especially if young children are involved. There is a lot to see and do… and a lot of walking to do it. This is true of all three parks.
The attractions at each park can be slightly different and they do change over time. A light show that was exciting in the 1970s has by now likely been replaced. It isn't available at all at the San Diego facility. However, the other shows are just as good and a lot of fun to watch.
When planning to watch shows, it is wise to get there early. That way you can have a choice of seats. This is especially true when the park is crowded because of a special event, which sometimes happens. Younger children may need to be in a stroller or wagon to protect them from the crowds. At one point, cigarette smoking was still allowed and children were in danger of burns. Now they are banned.
There are exhibits where young and old can feed the animals. The food is purchased near where the animals are located and they love the attention… and the food. It is fun to watch children interact with nature this way and it can make for some fun memories.