Busch Gardens Tampa Hours
Busch Gardens Tampa opens at ten in the morning every day. In the afternoon/evening, the closing hours vary. Monday through Thursday it closes at six in the evening. Friday and Sunday it closes at seven and Sunday it closes at eight in the evening.
Busch Gardens Tampa Hours

MONDAY
10 AM - 6 PM
TUESDAY
10 AM - 6 PM
WEDNESDAY
10 AM - 6 PM
THURSDAY
10 AM - 6 PM
FRIDAY
10 AM - 7 PM
SATURDAY
10 AM - 8 PM
SUNDAY
10 AM - 7 PM
If you want a place that has it all, this is one to consider. Do you want to go on a rollercoaster? They have the tallest one in Florida. How about a safari tour or zoo visit? They have that. You can get an all-day eating pass, preferred parking and a "quick queue" to skip the hours long wait for rides.
Not only that, but Busch Gardens Tamp has a bunch of festivals that happen at the same time as the regular stuff. If you love music, this is the place to be. Want to be a pirate? You got it; they have a pirate adventure involving lovable Sesame Street characters.
For those who are into some of the "finer things in life," such as food and wine, there is a month long food and wine festival. This is bound to be a lot of fun, and kids aren't left out. They may not be able to have wine, but the food is still wonderful.
Like many parks of this nature, there are a few things that will help make the experience better. One of them is to arrive early, especially if there is a special event. Theme parks have a maximum capacity and once it reaches that capacity they close the doors until people leave. This is true of any shows that are taking place.
If children are involved, it may be wise to plan on spending more than one day exploring the park. They will get more out of it if it is spread over a little more time. Parents will get more out of it because they won't have overtired, cross children.
When choosing rides, pay attention to the details about the ride. Roller coasters have size limits. A child has to be tall enough in order to safely ride. They also mean it when they say that those who have back problems should avoid certain rides. Wrenching the back even more can put an end to the holiday atmosphere in a hurry.
If you happen to be in the area for a longer period of time, check out some of the other attractions. Busch Gardens Tampa is located on a bay, so walking on the beach is a possibility. There are also a lot of campgrounds and racetracks in the area.
Check this link for attractions at Busch Gardens Tampa: Busch Gardens Tampa Bay Park Hours & Schedule.
Busch Gardens Williamsburg Hours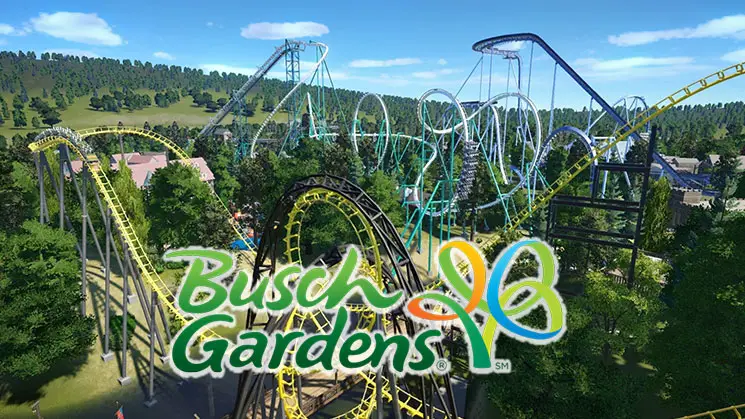 Williamsburg, VA is one of the oldest towns on the East Coast. It was founded in the seventeen hundreds, so it isn't the oldest, but it has been lovingly preserved. Because it is colder than the Busch Gardens in Florida, it isn't open year round. You can check for opening dates here: Busch Gardens Hours & Showtimes.
Busch Gardens Williamsburg Hours

MONDAY
10 AM - 6 PM
TUESDAY
10 AM - 6 PM
WEDNESDAY
10 AM - 6 PM
THURSDAY
10 AM - 6 PM
FRIDAY
10 AM - 9 PM
SATURDAY
10 AM - 10 PM
SUNDAY
10 AM - 9 PM
Like the Tampa campus of Busch Gardens, Williamsburg has a zoo, rides and other attractions. There are festivals and a lot of fun can be had by all. Hours at this location, when it's open, are ten to six Monday through Thursday, ten to nine on Friday and Sunday and ten to ten on Saturday.
When the Williamsburg campus is open, there are often special events. These events can add or detract to your experience, depending on crowd size and how much you want to be involved in the event. It is a good idea to look at the calendar of events before buying tickets to make sure you are attending on days you will enjoy.
People with disabilities or young children can still enjoy this theme park, but there may be some restrictions on rides. Children have to be taller than the height limit before riding a roller coaster and those who have bad backs may want to skip them altogether.
There is still plenty to see and do at Busch Gardens Williamsburg. It is a different type of environment than the Tampa one so there will be some differences in animals and activities.
While visiting, check out Colonial Williamsburg, another attraction nearby. There you can tour buildings from the early part of the colonization and see craftspeople doing the things that would have been done at the time. There are hands on demonstrations as well. Think about being a candle maker, blacksmith or other jobs needed then!
Colonial Williamsburg also has a lot of crafts for sale, a museum and a fort. The changing of the guard can be really fascinating, especially when they fire the cannons. It is family friendly and a lot of fun.
Check out RV and tent camping opportunities nearby in order to skip the hefty hotel bill.