Meijer is an American based family owned supercenter chain with its headquarters in Michigan. With other stores located at Ohio, Wisconsin, Illinois, Indiana and Kentucky, Meijer Inc. has been committed to satisfying the needs of families in providing quality foods for exceptional price value.
Meijer has limited store hours and special senior hours set in stone for the foreseeable future. Meijer hours are designed for all stores to follow a particular pattern so customers are well informed before making purchases.
Meijer Hours

MONDAY
6 A.M. - 12 A.M.
TUESDAY
6 A.M. - 12 A.M.
WEDNESDAY
6 A.M. - 12 A.M.
THURSDAY
6 A.M. - 12 A.M.
FRIDAY
6 A.M. - 12 A.M.
SATURDAY
6 A.M. - 12 A.M.
SUNDAY
6 A.M. - 12 A.M.
Be happy to find that Meijer opening and closing hours are the same. They are open 24 hours per day, 364 days per year 6 a.m. to 12 a.m. daily (closed Christmas day).
Temporary Changes to Meijer Hours due to Corona
Meijer Stores provide shopping times for seniors and customers with chronic health conditions on Tuesdays and Thursdays, from 6 to 8 a.m. Pharmacies will continue opening at 7 a.m. on those days.
Recent changes designed to promote customer and employee safety include different hours of operation to allow for cleaning and restocking.
Meijer near me
Take advantages of the "near me map" below to navigate to Meijer near you. Their stores are easy to locate with the "near me map".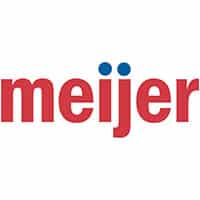 You can find more information for a particular store by visiting their Store Locator. Meijer are adjusting store operating hours based on exterior circumstances.
Meijer Home Delivery Service
Are you too busy or too tired to run down to the grocery store for your shopping needs? No problem! Meijer is working with Shipt – an app based company, to provide home grocery delivery service throughout the six states in the Midwest their stores are located.
With the aid of the Shipt smartphone app, shoppers will now be able to shop some 55,000 items from one of the Meijer stores. For extra fast delivery, shoppers can select a one hour delivery window that would be most convenient for them for a whole week.
This means Meijer shoppers can have all the items they desire delivered to their doorstep within one hour – convenience at its best. For easy shopping on the go, Meijer customers can subscribe for either the annual or monthly Shipt membership options. Annual memberships cost $99 while monthly membership costs $14.
Once you place an order through the Shipt app, it is possible to change or cancel it. You can add, remove or cancel items up to at least an hour before your order is due for delivery. To get this done, select the Menu from where you can find your orders in the app, select your order, and use the Add Item or cancel option to change your delivery.
Meijer Customer Service
For the convenience of its customers, Meijer customer service is open from 8 a.m. to 10 p.m. daily.
When you call the customer care number at 1-800-432-3113, you have a variety of options to select from depending on your need.
For online order assistance – whether you have an existing order, you intend to place one, you need credit card information concerning how to access your online account or you want to make general enquiries, Meijer customer service is always ready to assist you.
Do remember though, that the menu options have changed for better service delivery, so you have to listen carefully so you can be provided the assistance you desire.