The world's leading comfort, and luxurious departmental store Harrods covey's the message of luxury, sophistication and elegance in anything that one selects. If you want to plan a visit, you need to know Harrods Opening Times.
Their immensely impeccable collection of products is known around the world, it is has high rate of foreign clients, which means a lot of tourists do visit this departmental store during their stay, they are not only known for their exclusive products but their customer service is also rated well far and wide. The departmental store gives an outlook of a historic setting.
Harrods Opening Hours
The customer service time that they offer includes the store being opened every week day and Saturday from 10:00am-9:00pm.
Harrods opening times for Sunday is from 12:00pm-6:00pm.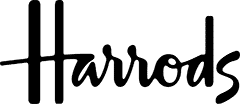 The store compromise of a seven floors with three thirty different department stores each and every one speaks of elegance and sophistication, every product is a luxury, including the most trending fashion designs, high end merchandise for your home, the most latest technology you want, you will find it there.
The store holds twenty-eight restaurants inside, with the most famous names among it. it has a private suite which is solely dedicated to it high end clients, along with this you may also find  theatre inside, spa and salon, well this Harrods is the go-to place for almost anything and everything.
What You Didn't Know About Harrods
It covers a huge area, Harrods is undeniably a landmark of its own, and the space that it covers is 1,000,000 square feet which is immense.
It has a history of having animals in there, from having cobras, to elephants to alligators, you sure will be surprised.
The Latin motto, the Harrods has a Latin motto which describes it as a store which has everything for everyone anywhere. Which is definitely true as the store offers almost anything that a man could dream of having.
Groceries with tea, was initially what Harrods sold, it further expanded and became hat it is today, but it started from scratch and paved its way to success.
The never ending customer, Harrods have a huge range f its customers, on jut an average working day the amount of customers goes around 100,000. This goes triple when it is festive season, be it New Year eve or Christmas. They do business every day, with never having a dull day.
Harrods Opening Times have been reduced to enable their colleagues to work in single-shift patterns.
The first to open at airports, this was definitely the first departmental store to open an airports, when you want to fly, why not do that in style.
There is never a dull moment with all those lights, Harrods install so many lights on the building which makes it look more catchy and unique.