Farmer's markets are some of the best ways to get fresh fruits and vegetables. Sprouts has taken it to a whole new level by adding a large number of other, healthy foods. Grass fed beef, pasture raised pork and open range chickens are reasonably priced.
Sprouts is open seven days a week for your shopping pleasure. You'll find staff members to be knowledgeable, even in departments they don't regularly work. Store hours are Monday through Sunday from seven in the morning until ten at night. Early birds can check out the manager's specials in the meat department.
SPROUTS HOURS

MONDAY
7 AM - 10 PM
TUESDAY
7 AM - 10 PM
WEDNESDAY
7 AM - 10 PM
THURSDAY
7 AM - 10 PM
FRIDAY
7 AM - 10 PM
SATURDAY
7 AM - 10 PM
SUNDAY
7 AM - 10 PM
Temporary Changes to Sprouts Hours due to Corona
Los Angeles area Sprouts stores have implemented a dedicated a shopping hour in accordance with the city's ordinance to reserve exclusive shopping time for people 60 years or older, with a disability, or who are operators of congregate living homes that serve the elderly and disabled. Below are timeframes by location:
#223 – Granada Hills (7 a.m. – 8 a.m.)
#252 – San Pedro (7 a.m. – 8 a.m.)
#255 – Woodland Hills (7 a.m. – 8 a.m.)
#272 – West Hills (7 a.m. – 8 a.m.)
#275 – Westwood (7 a.m. – 8 a.m.)
#403 – Eagle Rock (7 a.m. – 8 a.m.)
#411 –Venice Blvd. (7 a.m. – 8 a.m.)
#437 –San Vicente (7 a.m. – 8 a.m.)
#285 –La Brea (7 a.m. – 8 a.m.)
#289 – West Hollywood (9 a.m. – 10 a.m.)
One of the best things about Sprouts is that it does carry so many organic products. Those who are concerned about pesticides, herbicides and other dangerous chemicals often sprayed on crops can purchase organic produce. Better yet, the prices aren't that different from what regular grocery stores charge for regular produce.
Another aspect of Sprouts is that it carries specialty items. Interesting fruits such as passionfruit and herbs like turmeric can be found regularly at the stores. This is educational for the taste buds of young and old alike.
Sprouts Near Me
The map below will show the location of the nearest Sprouts Farmer's Market.
[ad type="lmbanner"]
Sprouts near me it is on Cochran St. just past Sycamore Dr in Simi Valley. This is the location of the Albertson's grocery store that was closed several years ago. For those with adventurous taste buds, check out the elk, bison and wild boar in the freezer section. Elk tastes a great deal like beef but is far healthier.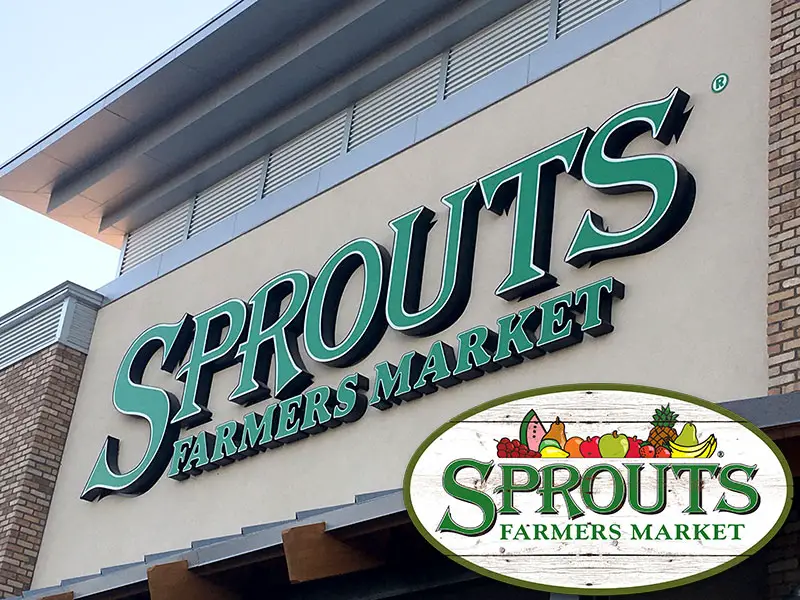 Venison, bison and wild boar are also available at Sprouts, but one of the more interesting things in main dish cooking is their selection of plant based "meat." They have more than one type, which is a good thing. For the average person, soy based "meat" is all right. It isn't particularly wise for women or children, but men can usually eat it with few problems.
However, Sprouts offers a different variety as well; one that is far healthier than the soy based version. It uses pea and rice protein and is completely soy free. It is more expensive than regular ground meat, but it can be used much the same way.
For those who wish to try meatless without processed foods, Sprouts also carries jackfruit. You can buy the fruit raw, although there are places that sell it frozen or canned. Raw is the least processed. There are online tutorials, both video and written, for how to turn it into something that has a taste and texture similar to meat.