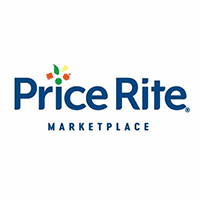 Price rite is an American based grocery chain with headquarters in Keasbey, New Jersey and outlets in several locations including Maryland, Virginia, and New York among others.
Price Rite is always determined to ensure you feed your family for less the price you can get anywhere, every day, while offering exceptional quality and service during their hours of operation – the price is always right! Price Rite store hours ensure uniform operations and customer satisfaction throughout their stores.


PRICE RITE HOURS

MONDAY
8 AM - 9 PM
TUESDAY
8 AM - 9 PM
WEDNESDAY
8 AM - 9 PM
THURSDAY
8 AM - 9 PM
FRIDAY
8 AM - 9 PM
SATURDAY
8 AM - 9 PM
SUNDAY
8 AM - 8 PM
What are Price Rite Hours?
Price Rite stores have opening hours at at 8 a.m. from Monday through Saturday and closing hours at 9 p.m. However, Price Rite store hours on Sunday are between 8 a.m. and 8 p.m. for all stores. The hours of operation are uniform, ensuring that Price Rite customers are well informed before making purchases – within the working hours.

Price Rite Near Me
Find Price Rite store near you using the above map.
Price Rite Flyers and Ads
Price Rite offers special weekly ads, flyers and circulars to give shoppers the best weekly deals, grocery discounts and shopping coupons. These features are exclusive to Price Rite and you would want to check your cash back apps like Shopmium, Checkout 51 or Ibotta for the best deals before you walk into your local Price Rite store.
To keep costs down, Price Rite stores do not engage in regular adverts, catchy TV programs or expensive store decorations – so savings would be passed on to customers to improve their experience. This has proven to be very effective over time, with Price Rite saving its shoppers up to 50% of their grocery shopping bills. The marketing approach of Price Rite has made them the go-to grocery store for shoppers who desire a clean, cost-effective grocery shopping experience.
Price Rite Delivery
Price Rite's partnership with Instacart – a nationwide on-demand grocery delivery service, is one that has provided its customers with a convenient shopping option. Price Rite has now expanded its partnership with Instacart to ensure shoppers at its Pennsylvania stores at Allentown and Bethlehem can now have their groceries delivered right in front of their doorsteps. Ranging from baked foods, canned goods, bulk to snacks and other foods, you can now do your shopping online – conveniently! With its expansion to Pennsylvania, Price Rite now offers on-demand grocery delivery services to cities such as Virginia, New York, Maryland, New Jersey, Massachusetts, Rhode Island, and Connecticut.
Although Price Rite faces strong competition from companies mostly owned by investors outside the U.S., the values, hard work and commitment that has become commonplace in this establishment has ensured they always provide top quality service – one driven by a desire to always listen to the suggestions and complaints of customers so they can improve. The production department of Price Rite stores has an assortment of vegetables and fruits, and a variety of snacks and frozen foods for dinner.