CIBC is a well established bank throughout Canada, with over 800 branches. They offer day to day banking for both personal and business, as well as credit opportunities and investments. As a full service bank they also have online and mobile app banking options, with a call center open all day every day, to keep people in control of their money.
CIBC HOURS

MONDAY
10 AM - 4 PM
TUESDAY
10 AM - 4 PM
WEDNESDAY
10 AM - 4 PM
THURSDAY
10 AM - 4 PM
FRIDAY
10 AM - 4 PM
All branches will be closed on all provincial and national holidays.
In response to the COVID-19 pandemic and the following restrictions on business, CIBC has adjusted the hours on the majority of their branches and has closed several others. The website maintains a list of branches, which are open and which have temporarily closed, as well as the new hours for the ones that are still open.
CIBC hours for opening remaining rather standard throughout each branch location. For instance, the opening hours at CIBC Bank branches are almost always at 10 am. These times will remain the same from Monday to Friday. CIBC Bank hours of operations will finish at 4 pm.
Like many other establishments, CIBC hours of operation do not extend to the weekend, with Saturday and Sunday remaining closed.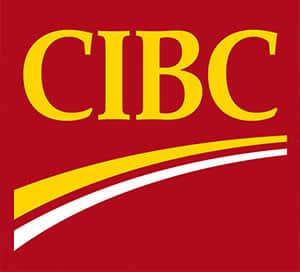 CIBC Near Me
Find your nearest CIBC location using the map below.
Alternatively, to locate the hours of business for the CIBC branches closest to you, use the branch locator on the website:  https://locations.cibc.com/ and enter your city or postal code. This will create a list of all the branches near you and which are closed, as well as the hours for the ones that have remained open.
The contactless payment option has also had an increase in the limit, and you can now tap your CIBC credit cards for payments up to $250, and for extra ease of use and as little contact with surfaces as possible, these can now be stored and used directly off a cellular phone. This is especially popular among people who worry about losing a bank card or who simply prefer to carry fewer things with them, and it adds speed to the check out process.
Telephone banking is available for those without internet access, though call wait times may be longer then the usually have been. Many CIBC ATMs have also remained open even while the branches themselves may be closed to customers.
They have updated CIBC online banking to include a live chat feature to allow you to interact with a customer service representative directly on your computer, keeping you in contact with out leaving your home.
During this time CIBC has financial assistance plans in place for deferring payments on mortgages and loans, and is working with travel insurance to assist any travellers who had plans cancelled due to the travel restrictions. Mortgage payments can be deferred for up to 6 months, line of credit payments can be deferred for 2 months, and while interest will still accrue on the total amounts owed, it can still remove some large financial burden for a period of time.