In today's world of fast foods and convenience meals packed with carbohydrates, sodium, and preservatives, following a ketogenic diet can be a challenge. Naturally, our bodies have the capability of converting both carbohydrates and fats into energy. By limiting carb intake, the body goes into a metabolic state called "ketosis" where it begins to burn fats as the main source of energy. As a result, those on the keto lifestyle healthily experience significant weight loss. Variants of the diet include intermittent fasting keto, where dieters abstain from food for 16 consecutive hours every other day. Intermittent fasting is believed to jumpstart the fat-burning process.
As interest in the keto lifestyle gains momentum, many companies are responding with new products hitting the shelves that cater to the diet. To help you on your keto journey, we've scouted the best keto-friendly products available at Walmart--and the results were delicious.
Here are the 12 best ketogenic and fasting-keto foods you need to try ASAP:
1. Rapid Fire Ketogenic Creamer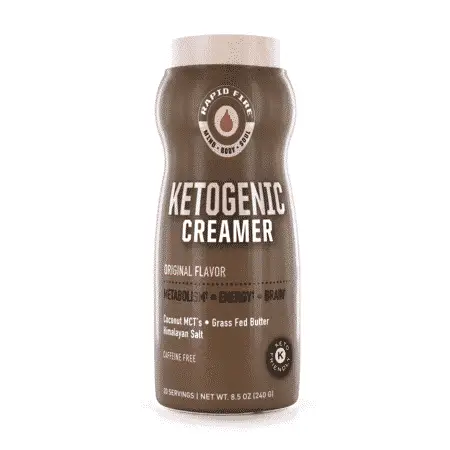 Start your day off with a creamer made specifically for the keto diet. Coconut oil and grass-fed butter bring both the fat content and smooth body you crave in your morning routine.
2. Oscar Mayer P3 Protein Packs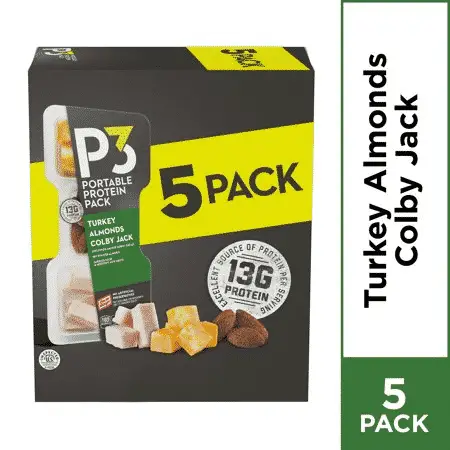 These portable packs make it easy to stay on track while on the go with the needed protein boost to keep you satisfied. Although this one has turkey meat, almonds, and Colby Jack cubes, the P3 packs come in a few different flavors.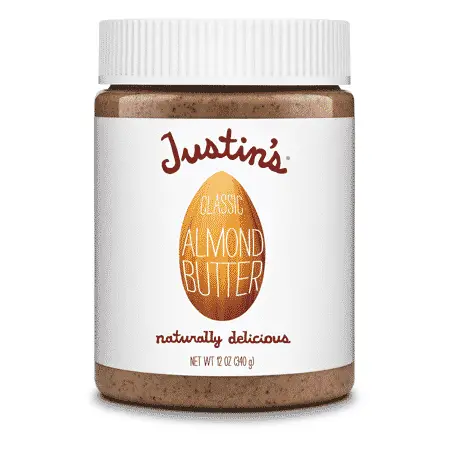 The versatility of almond butter makes it an essential part of any keto diet. From making desserts to a nutty snack spread, it can be used for just about anything.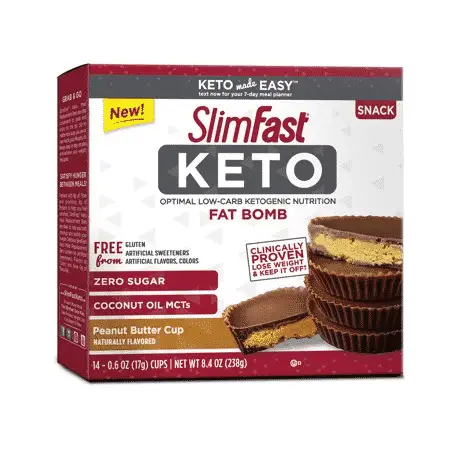 The Keto bomb craze caught the attention of big-name brands, and Slim Fast rolled out their own version of the chocolate peanut butter cup snack. With only 1g net carb per serving, you'll feel good about treating yourself.
5. Whisps Parmesan Cheese Crisps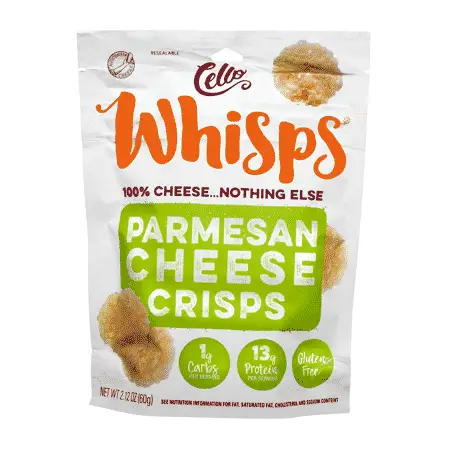 For times when you need a little salty crunch, these parmesan cheese crisps meet expectations. Needless to say, these are one of our favorite products on this list.
Don't limit creamy ranch to just salad! Tessamae's organic creamy ranch adds flavor to chicken, buffalo cauliflower bites, and tastes great as a dip with veggies.
7. Ocean's Halo Organic Ramen Broth
Bone broth's popularity for keto is overrated, especially when Ramen Broth delivers so much more flavor with fewer carbs. Use it as a base for ramen with your meat of choice and spiralized veggies for a low-carb way to settle even the fiercest ramen craving.
8. Pasta Zero Shirataki Spaghetti
For times when that pasta craving won't quit--try these low-carb noodles made with Konjac flour. Pasta Zero Spaghetti is tasteless and makes an incredible carbonara. Pro tip:  konjac noodles can have a fishy odor straight out of the package, but freezing the bag and then thawing before use will eliminate the odor.
9. Real Ketones Powder Supplement
Helping to maintain ketosis, this supplement helps to control cravings with synthetic ketones that your body can use immediately. Add the lemon-flavored supplement to a bottle of water or use it in tea!
Following a keto diet shouldn't make you sacrifice the foods you love. Real Good's low-carb and grain-free supreme pizza satisfies that craving so well, it crushes it. With a crust made from all-natural chicken breast and parmesan cheese, it's deliciously guilt-free.
11. Real Good Jalapeno & White Cheddar Chicken Poppers
As if their pizza wasn't amazing enough, Real Good came out with a double-hitter with these jalapeno poppers. Packed with creamy cheese, zippy jalapenos, and a protein pack from all-natural chicken breast, they make a fantastic snack. Bonus: they pair exceptionally well with the creamy ranch dressing.
Kind of like the aforementioned ranch sauce, this sugar-free barbecue sauce may be a keto lifesaver. Pour it over your favorite meats or use it in place of tomato sauce for your next keto pizza. This is one of those products that will see plenty of use in your kitchen!
Walmart has by far one of the best selections for keto and fasting keto-friendly foods out there. Whether you are new to the ketogenic diet or a veteran, add these products to your shopping list.
Get snacking!