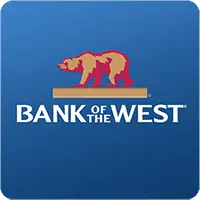 Bank of the West focuses on the planet, people, and purpose. They are a partner of the energy industry and emphasize that they work with companies in oil, coal, and gas. The companies that they work with are actively involved in the energy transition and have shown a commitment to building a more sustainable energy future. Customer deposits do not finance big tobacco, coal-fired power plants, fracking, or arctic drilling. In fact, customer deposits finance over $1 billion in climate change actions and renewable energy projects.
Another sign of their focus on the future is the fact that nearly 40% of Bank of the West's top leadership are women.
Bank of the West Near Me
Below is a map you can use to find a Bank of the West near you. The map will show you all the Bank of the West locations. It is important to know the locations so you can do your banking at the most convenient spot. Also, if you're traveling, you may need a Bank of the West in an area you're not familiar with. Knowing where branches of your bank are located is helpful if you need an ATM or other services.
Bank of the West is open every weekday (Monday through Friday) from 9 am to 5 pm. Saturday hours are from 9 am to 12 pm. They are closed on Sunday. These are just general hours and do vary by location and on holidays.
BANK OF THE WEST HOURS

MONDAY
9 AM - 5 PM
TUESDAY
9 AM - 5 PM
WEDNESDAY
9 AM - 5 PM
THURSDAY
9 AM - 5 PM
FRIDAY
9 AM - 5 PM
SATURDAY
9 AM - 12 PM
SUNDAY
Closed
What time does Bank of the West close?
The bank closes at 5 pm every day Monday through Friday. On Saturday they close at noon.
What time does Bank of the West open?
The bank opens at 9 am every day. They are not open on Sundays.
Holiday Hours:
In 2020 Bank of the West will be closed for 10 holidays. They are not necessarily closed on the holidays, but these are the days the holidays are observed, and the bank is closed.
| | | |
| --- | --- | --- |
| Date | Holiday | Day of Week |
| January 1 | New Year's Day | Wednesday |
| January 20 | Martin Luther King Day | Monday |
| February 17 | President's Day | Monday |
| May 25 | Memorial Day | Monday |
| July 4 | Independence Day | Saturday |
| September 7 | Labour Day | Monday |
| October 12 | Columbus Day | Monday |
| November 11 | Veterans Day | Wednesday |
| November 26 | Thanksgiving | Thursday |
| December 25 | Christmas Day | Friday |
Phone Number: 1-800-488-2265
Mon-Fri, 4a.m.-10p.m. PT 
Sat, Sun, & most holidays 5a.m.-10p.m. PT