Everyone right now is ensuring a safe experience for their customers, especially stores that sell essential items. Here are the ASDA opening times and closing days across the UK. Relatively Asda has opened their stores for longer than others so the customers can easily shop without any inconvenience. This change in timings came because of the high demand for these items and to stop people from hoarding items.
ASDA Opening Times

MONDAY
07:00 – 22:00
TUESDAY
07:00 – 22:00
WEDNESDAY
07:00 – 22:00
THURSDAY
07:00 – 22:00
FRIDAY
07:00 – 22:00
SATURDAY
07:00 – 22:00
SUNDAY
10:00 – 16:00
Their policy of social distancing has also been revised in an attempt to make the store safer for everyone involved during this difficult time. Apart from that people have a restricted number of goods that they can buy at one time.
Opening times of ASDA - Weekdays
The timings have been made longer again and now Asda will be open from 7 am – 10 pm throughout the weekdays. However, selected stores especially those that are within shopping centres will close earlier than 10 pm depending on the timing of the shopping centre. There are also some locations that will close as late as midnight.
Weekend
On Saturdays, Asda will be open from 7 am – 10 pm except the ones located within shopping centres.
On Sundays, the ASDA opening hours are 10 am - 4 pm.
Bank Holiday Timings
On Christmas Eve, Asda will open at its normal time. However, they will operate until 7 pm. This entirely depends on your local branch. 
On Christmas Day, all branches are to be closed so workers can also enjoy Christmas with their families.
On Easter Sunday Asda is to be closed. On Easter Monday the Asda stores will operate between 8 am – 8 pm.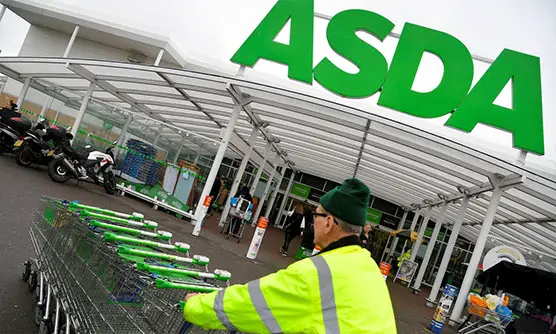 ASDA Opening Times for Elderly
As of now, there are no separate time slots for the elderly in any ASDA stores. However, they are given priority so that their needs can be met as best as possible.
Prioritizing NHS workers
In any large store of Asda, NHS workers will be given priority in the early hours between 8 am – 9 am so that they can shop peacefully and stock whatever they need. However, this will only happen in larger stores and the days allocated to it are Monday, Wednesday, and Friday.
Any day other than that the NHS workers will also have to shop like the others as their priority days have already been allocated.
ASDA Delivery Options
This also has a very high demand and so delivery slots will be upon Asda's website for the next period. You can then choose a slot, complete your order, and they will let you know the expected delivery date.

All social distancing protocols will be maintained so that customers can have a risk-free experience. The delivery drivers are always told to maintain a distance of two metres for the utmost safety of the consumer who has ordered the deliveries.
ASDA Pharmacy
Pharmacies are located within the Asda stores and they will also operate at the same time as the stores. The pharmacy is open evenings and weekends. It depends on the area to area so be sure to make a call to your nearest Asda to see the services available during this time and the timings of the pharmacy.
Asda pharmacy is also working day and night to ensure that all their customers receive their prescriptions on time to make this a little easier on them.
Asda is working hard to ensure the safety of their customers. However, do check the nearest store before you go so you don't face any problems.